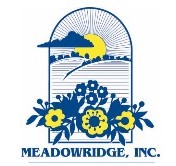 The team at Innovative Technologies is great!
Meadowridge, Inc. "Our process is unique and they have been able to customize the software and reporting to fit our specific needs thus far. GrowerLive has been a great tool for us in managing inventory at multiple locations. The ability to use a hand held device to enter inventory at each location has been very efficient."
Lindsay Blauwkamp
Meadowridge, Inc.
"Grower Live was a huge improvement over the systems that we had used in the past. I can't say enough good about this program as well as the people that stand behind the product."
Paul Blauwkamp
Meadowridge, Inc.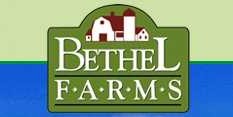 Our software needs were not by any means "cookie cutter"
Bethel FarmsWe found Inntec and GrowerLive to be very flexible when it came time to customize the software to fit our exact needs. Their level of expertise exceeds our requirements to meet every need we have for software. I highly recommend Inntec. Naomi Malone -Bethel Farms.

Grower Live - This saved us 16 hours a week in manual input and kept us on top of inventory and reports. Click to read more
Kitchen Gardens, Inc. entered into an EDI program with Home Depot two years ago. We were not set up with the technology to handle this. After struggling with mountains of paperwork and hours of labor trying to keep up with the information generated we found Innovative Technology and they paved the way!
They provided us with an efficient and automatic way of receiving our store pay by scan sales. We could automatically create invoices and credits in Quickbooks. This saved us 16 hours a week in manual input and kept us on top of inventory and reports.
They proved to be very helpful and prompt with their work. They constantly update what they are doing as these systems continue to change.
I have never regretted my decision to work with Deke and Innovative Technology.
Christine Square - Kitchen Gardens, Inc.

Grower Live - The Framework that gives us Order, Direction and Total Control. Click to read more
From day one of selling to and servicing to the Retail Garden Centers, our company, Riverview Flower Farm, has taken responsibility for driving their business and ours. We develop and promote our plants and marketing package to take advantage of the 120 selling locations and the marketing environment the Retail Garden Centers provides. In the mid 90's, Inntec helped us move our order and invoicing from a spreadsheet software system to a database system. Over the years we continued to add tables and reports to improve efficiency and learn from our history.
Around the time when the first web phone PDA's were coming to the market, I asked Inntec to integrate our availability and order placing capability to a system that could be accessed remotely. As this system was implemented in 2002, we realized we needed to keep constant focus on what was going on internally and remotely. Oracle had introduced the "Dashboard" concept and was offering it to large business for CEO's and Managers to keep tabs on sales and accounting with live data links. I requested a Dashboard system which evolved over time to become Grower Live, the most powerful and dynamic database front end application for the Pay-by-Scan (consignment) selling and distribution process.
Inntec has been able to stay focused on our business needs throughout our ten year relationship. The end product we have today is the result of their willingness and capability to think through system needs and then follow through to achieve the most cost effective solutions.
The system Inntec built allows us to process and track 500 orders we deliver to 120 Retail Garden Centers stores in Florida each week. The shipping manager inputs availability for each week and processes, packs and loads the trucks with the orders he receives form the 2 Order Entry Managers. These Managers are working with the Dashboard front end of the database. They compare and analyze: - the actual daily sales imported to the system from the Retail Garden Centers EDI sales reports - the inventory in the store entered from the driver or merchandiser at the store - pictures taken by this same person - the weather forecast - the current calculated rates of sale Orders are placed with the knowledge of what must be sold and how to distribute the product effectively. The orders flow to picking tickets, packing schedules, truck assignments and routes that can be manipulated when needed with drag and drop ease. The assignments are automatically uploaded to drivers and merchandisers PDA's so they know what they are scheduled for on the next day.
A fourth manager is the Driver/Merchandiser Manager who coordinates and trains the people in the field making the deliveries and reporting to the system through their camera equipped PDA's. This manager has access to live reports showing times and locations and activities of all field personnel. He can track and report how many miles per hour the driver travels and plants per hour he stocks for each location and review the work product by the pictures sent at completion. It sounds like big brother watching but actually is all positive in building relationships with the workforce who are proud of their work and enjoy the interaction.
Inntec has built a reliable system that meets all of our needs, is easy to use and is scalable to all size businesses.
Rick and Dave Brown (owners) - Riverview Flower Farm 2006